What good farmer should check first – cow health or milk quality?
The answer is pretty clear – only healthy cow can produce good milk.
Thus, mapping this approach to video content production, only healthy video processors and properly configured processing workflow can produce high quality content.
Unfortunately, this simple idea is often ignored and people assume that all  "cows" are healthy by default.
VideoQ VQMA is a software tool allowing to check your video workflow before the arrival of unpleasant messages like "by some unclear reasons, the quality of your content dropped down".
VQMA is a Video Analyzer for objective Video Processing Chain Integrity & Performance Validation.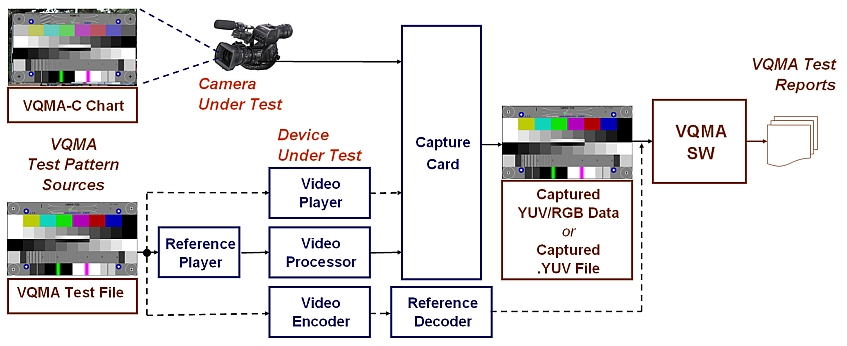 Self-contained solution for manual or automated performance measurement of video cameras, video processors, video capture devices and/or complete video systems.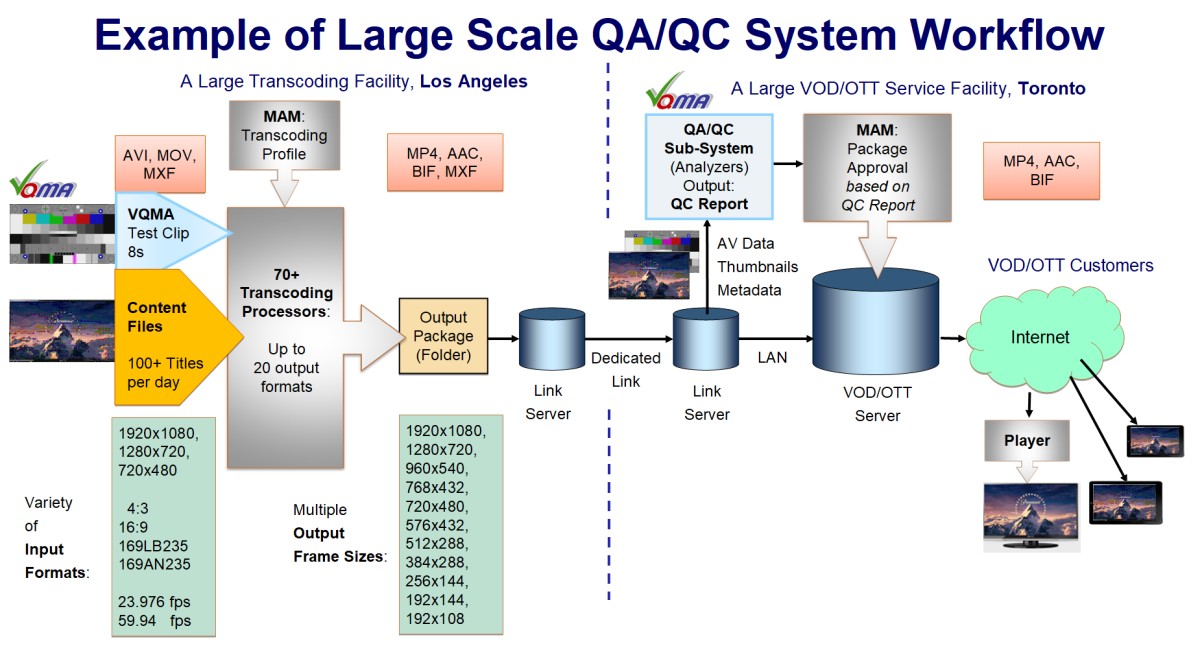 Step 1. Send artificial VQMA matrix test pattern through the video processing workflow under test

Step 2. Capture the potentially distorted video sample of very small duration

Step 3. Open captured video file with VQMA software to produce the Test Report in two formats:

Multi-page GUI Report for human operator; it can be printed as PDF document
Machine-readable text file for automated decision-making engines, statistical analysis engines and databases
GUI mode is optional, VQMA can be launched unattended in the CLI Mode (aka Batch Mode) to produce machine-readable reports.
The VQMA analysis time is very short – couple of seconds, so the results can be used for the immediate decision-making.
If VQMA verdict is PASS (i.e. the "cow" health condition is good), then the MAM (Media Assets Management) system gives "Green Light" for all content processing operations (i.e. "milk production"),  e.g. transcoding and distribution of next scheduled  piece of content.
VQMA all-in-one Matrix Test Pattern is available as:
Media File, Signal, Stream, VQMA-C Optical Test Chart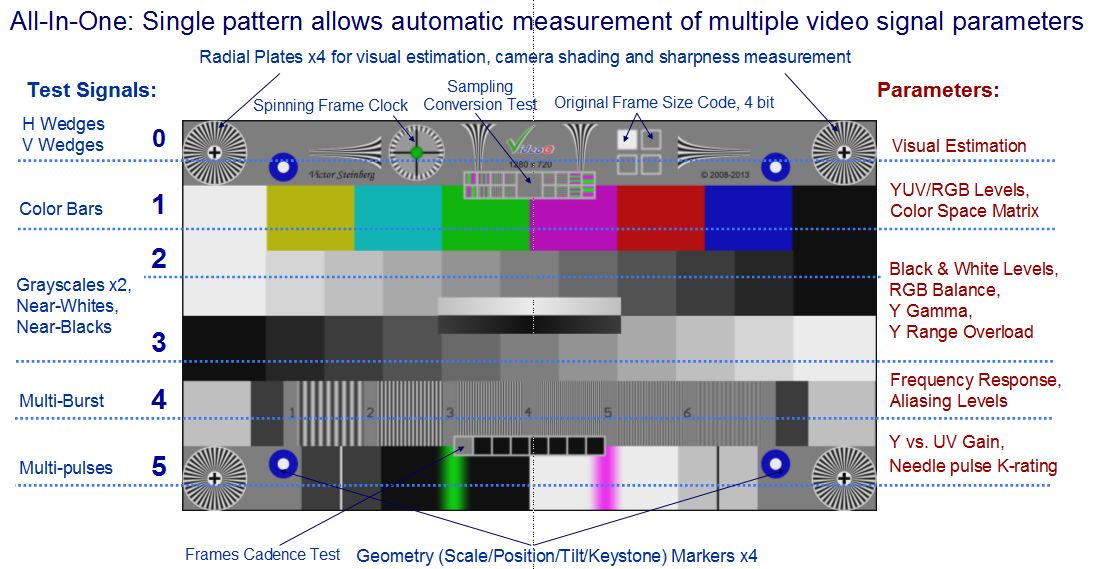 VQMA supports frame sizes from 192 x 108 to 4096 x 3072
Analyzed parameters:
Geometry:
Active Image Scaling, Aspect Ratio, Position, Tilt, Keystone
Colors & Levels:
Black, White, Gamma, Color Balance, Color Matrix, Color Bars
Frequency Response:
Gain in dB vs. frequency in tvl, including aliasing level
Color Saturation:
UV vs. Y Gain
K-rating on needle pulse
Comprehensive Noise Analysis
More details about the VQMA Analyzer can be found in:
VQMA page on VideoQ site